G R A Y D E N T H E R A P E U T I C S
i n t g r a t i v e b o d y w o r k

D e b r a G r a y d e n - M o r r o n e
N C L M T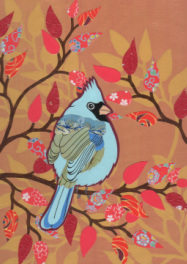 picture by Chelsea Groves
Hello!
Whether it's straight up relaxation massage, therapeutic massage, energy based medicine or manual stretching and range of motion, a great bodywork treatment evolves from an educated and experience bodyworker.
My experience, for the last 18 years, has been one of constant learning.
The professional I am today evolved from the unknowns of my first year out of massage school to a confident and effective therapeutic bodyworker by continuing my education, experiencing hundreds of different people's bodies and most importantly listening to their pain.
Each body worker has their own style, their own set of techniques that translates intentions into actions into results.
My style is as individual as you or I are. Over the years I have studied numerous bodywork techniques. I have found some very successful and effective for eliminating pain and inspiring vitality. My experience applying the knowledge of my studies and the practiced art of listening to my clients is what I draw from during each bodywork session.
At Grayden Therapeutics each session is individualized. All I know that works, all I know that doesn't work and all I learn about you is present in each session.
Call, text or email for a free consult or to make an appointment
I hope to see you soon,
​
Deb Grayden-Morrone
​Grayden Therapeutics @ POST Physical Therapy
235 Cypress St # 110
Brookline, MA. 02445
​
graydentherapeutics@gmail.com
---